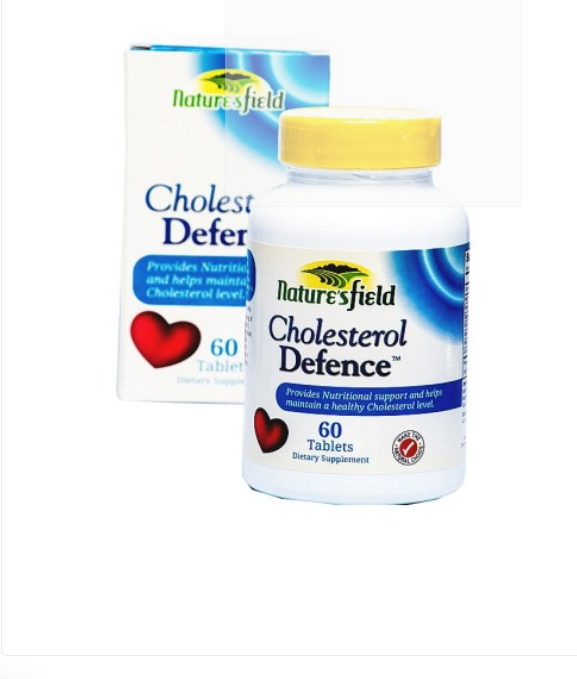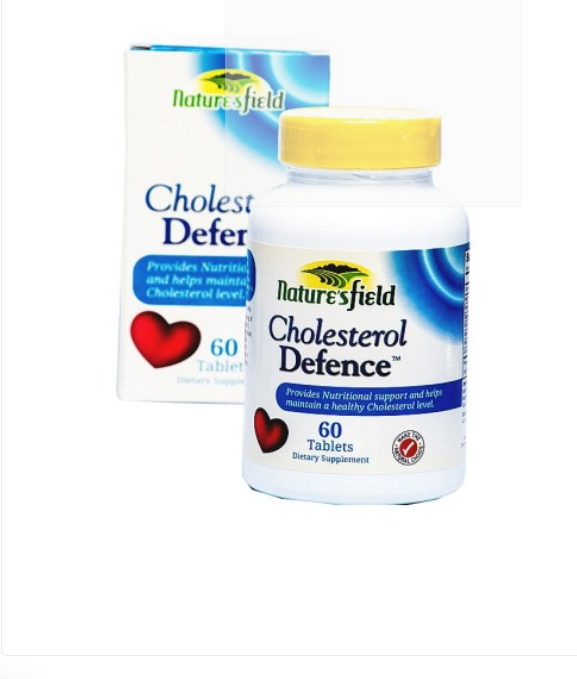 Description
Reviews (0)
Store Policies
Inquiries
Description
Cholesterol Defence builds a healthy cholesterol level to prevent stroke, high blood pressure, heart failure and other cardiovascular diseases. Cholesterol Defence contains Red Yeast rice extract, phytosterols, fish oils, garlic and other ingredients to support cardiovascular health. It offers nutritional support and alternative treatment for high cholesterol and triglyceride levels. Modern diets consist of a lot of fast foods that lack nutritional value. This can have dangerous effects on your cholesterol levels. Stroke, high blood pressure, and rapid heart failure are all associated with unhealthy cholesterol levels.
How does cholesterol affect my health?
Your body needs cholesterol to build healthy cells, but high levels of cholesterol can increase your risk of heart disease. High cholesterol develops fatty deposits in your blood vessels. Eventually, these deposits break suddenly and form a clot. This clot leads to hypertension which causes a heart attack or stroke. Your blood carries cholesterol and attaches them to proteins to form lipoproteins. There are two types of cholesterol, based on lipoprotein. They are (1) Low-density lipoprotein (LDL). LDL, or "bad" cholesterol builds up in the walls of your arteries. This makes them hard and narrow. (2) High-density lipoprotein (HDL). HDL, or "good" cholesterol. It picks up excess cholesterol and takes it back to your liver.
What are the risk factors and remedies for high cholesterol levels?
A poor diet, obesity, lack of exercise, smoking, diabetes and old age are factors that increase your risk of bad cholesterol. Complications that are associated with high cholesterol levels include chest pain, hypertension, heart attack and stroke. Get your cholesterol under control with Nature's Field Cholesterol Defence. It is an advanced formula formulated for healthy cholesterol and triglyceride levels. Cholesterol Defence gives you an alternative treatment for high cholesterol levels. It works by normalizing elevated lipids. This supplement aids the building up of ideal HDL/LDL ratios. Cholesterol Defence with a healthy diet and regular exercise can help you reduce high cholesterol.
---
Only logged in customers who have purchased this product may leave a review.
General Inquiries
There are no inquiries yet.
Legal Disclaimer: Actual product packaging and materials may contain more and/or different information than what is displayed on our website. Therefore, we recommend you always read labels, warnings, and directions before using or consuming a product. The Content on herbsandnutritionstores.com is for reference purposes and is not intended to substitute for advice given by a physician, pharmacist, or other licensed healthcare professional. You should not use this information for self-diagnosis or for treating a health problem or disease. Contact your healthcare provider immediately if you suspect that you have a medical problem. Information and statements regarding dietary supplements have not been evaluated by the National Agency For Food and Drug Administration and Control (NAFDAC) and are not intended to diagnose, treat, cure, or prevent any disease or health condition. Green Herbs (herbsaandnutritionstores.com) assumes no liability for inaccuracies or misstatements about products